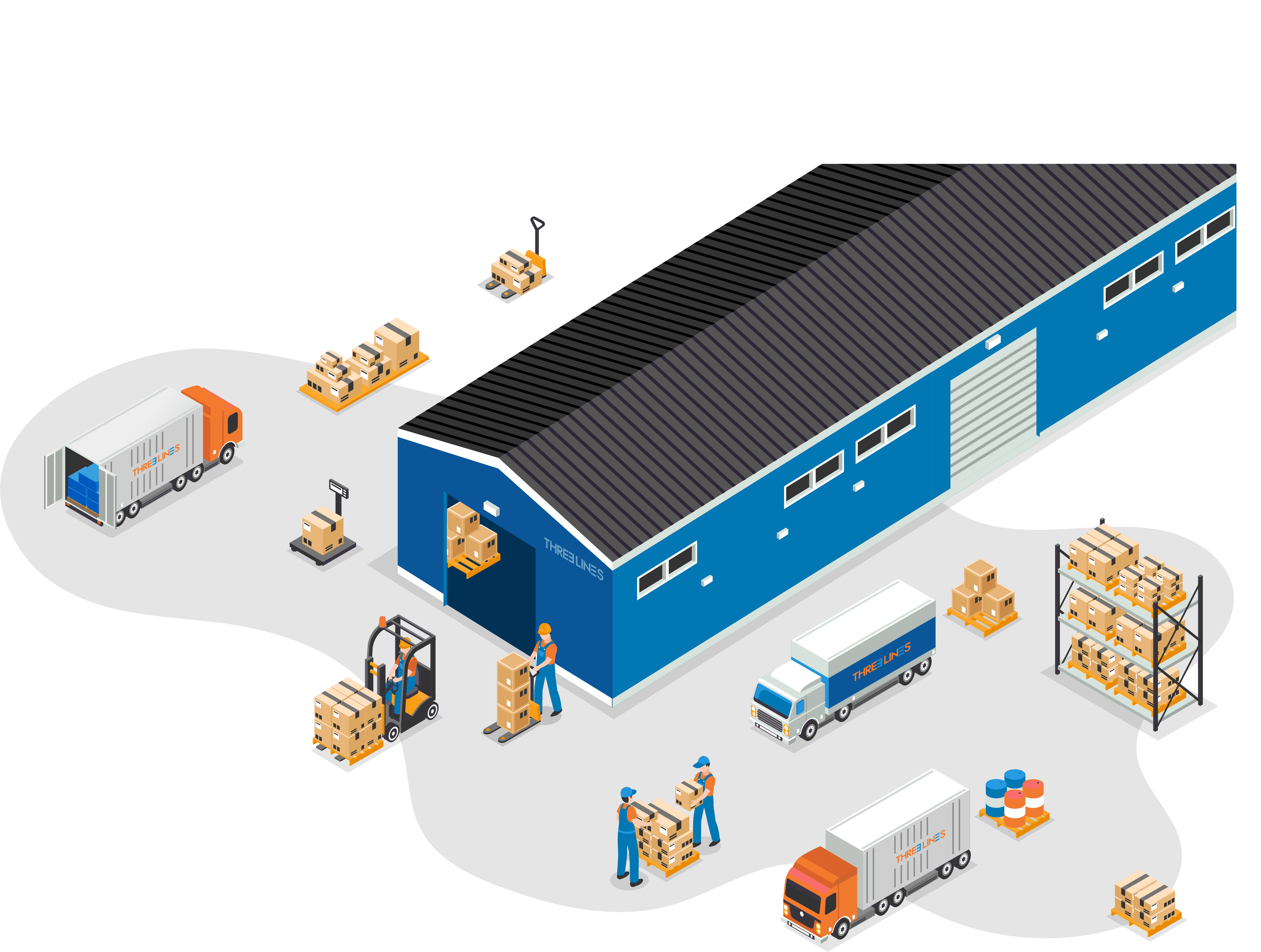 Get in touch with our team for all your queries.
Three Lines Shipping as a warehousing specialist and agent, provides unparalleled warehousing services for your cargo.
With robust data collection and state-of-the-art Warehouse Management Systems (WMS) that can be interfaced with that of the customers, we ensure safe storage of your products. Our integrated warehouse management system provides visibility over your inventory and allows customers to redistribute cargo. This approach reduces lead time and ensures availability
We facilitate reverse logistics, replacement, re-export services, also special warehousing facilities for containerized, temperature-sensitive, and hazardous materials.
Secure warehouse space
Insured private warehouse space
Storage, consolidation and cross-docking
Palletization, labelling and repacking
Documentation, Billing and Invoicing
Complete and spare inventory management
Distribution and service support
Reduced overheads and lead times
Control checks on entry & exit of consignments
A seamless and efficient warehousing experience