Full Truck Load Services (FTL)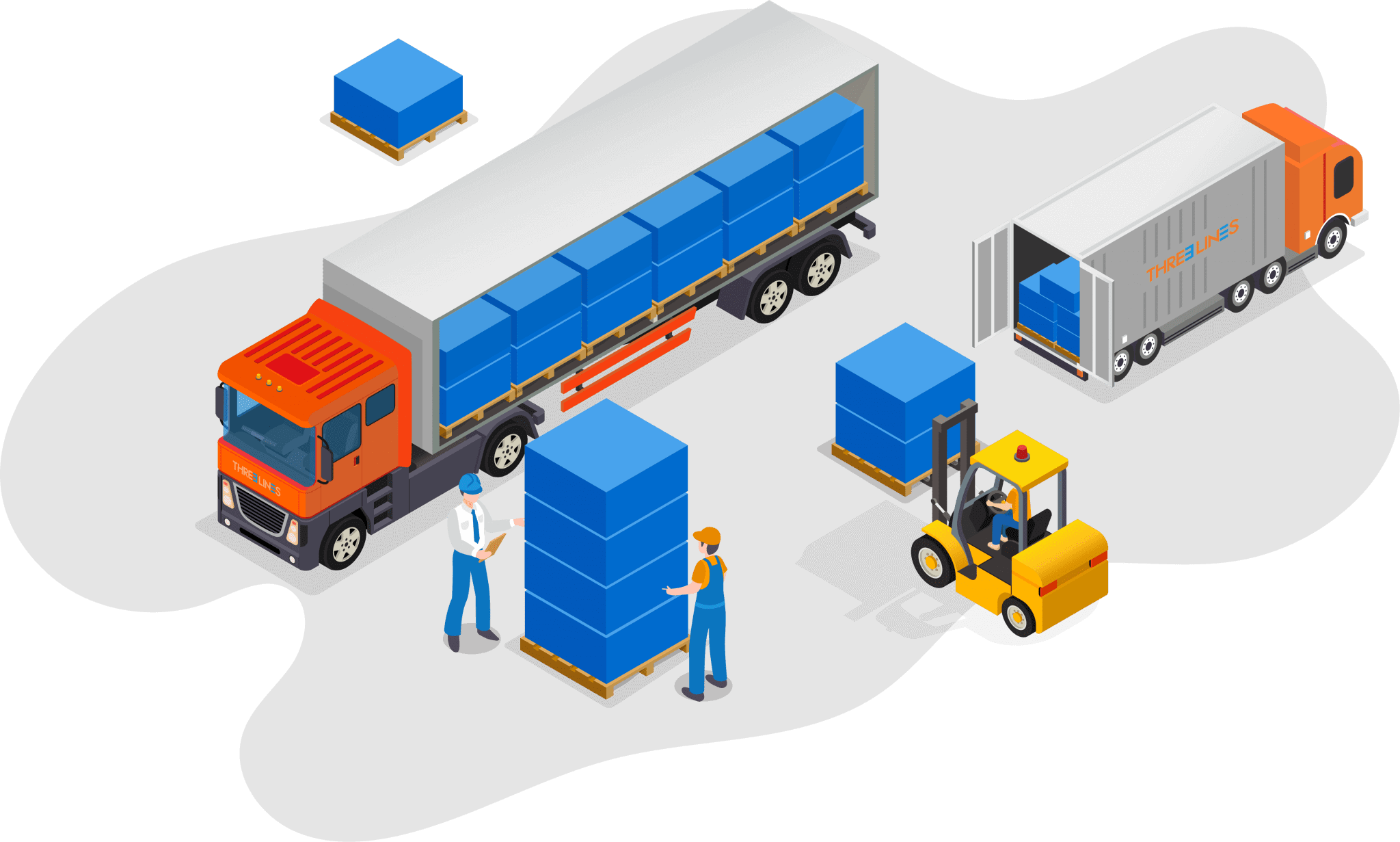 Get in touch with our team for all your queries.
FLT services is one of the core offerings of Three Lines Shipping. Full Truckload Services is the most efficient mode of transportation for your dedicated shipments.
We offer seamless direct movement from origin to destination, with faster transit times, less handling, and in the most cost-effective way possible.
Our committed team is here to support you in devising tailored solutions for your full truckload Services requirements, aligned with your unique preferences.
Our logistics specialists and fleet drivers are well experienced in moving consignments for industries like Petrochemicals, Oil & Gas, Industrial chemicals, Textiles, Garments, Retail, Electronics, Electrical, Insulation, Metals, Construction, Glass, Heavy Equipment, Energy, Automotive industries and many more.
Three Lines Shipping is one of the trusted FLT services provider companies in GCC. Our fleet consists of Box trucks, Side grill trailers, Curtain sided trailers, Flatbed trailers, Lowbed trailers, Closed box trucks , Reefer trucks and more.

Round-the-clock support
Transparent and competitive pricing for your truckload
End-to-End international freight management
Regional, Nationwide, and MENA Wide Full Truckload (FTL) services
End to End custom clearance and documentation
Tailored insurance coverage for your FTL (if requested)
Flexibility to choose your pick-up and delivery date and time
Warehousing and packing options
Shipment notifications on pickups and delivery with POD (proof of delivery)