Equipment Rental Services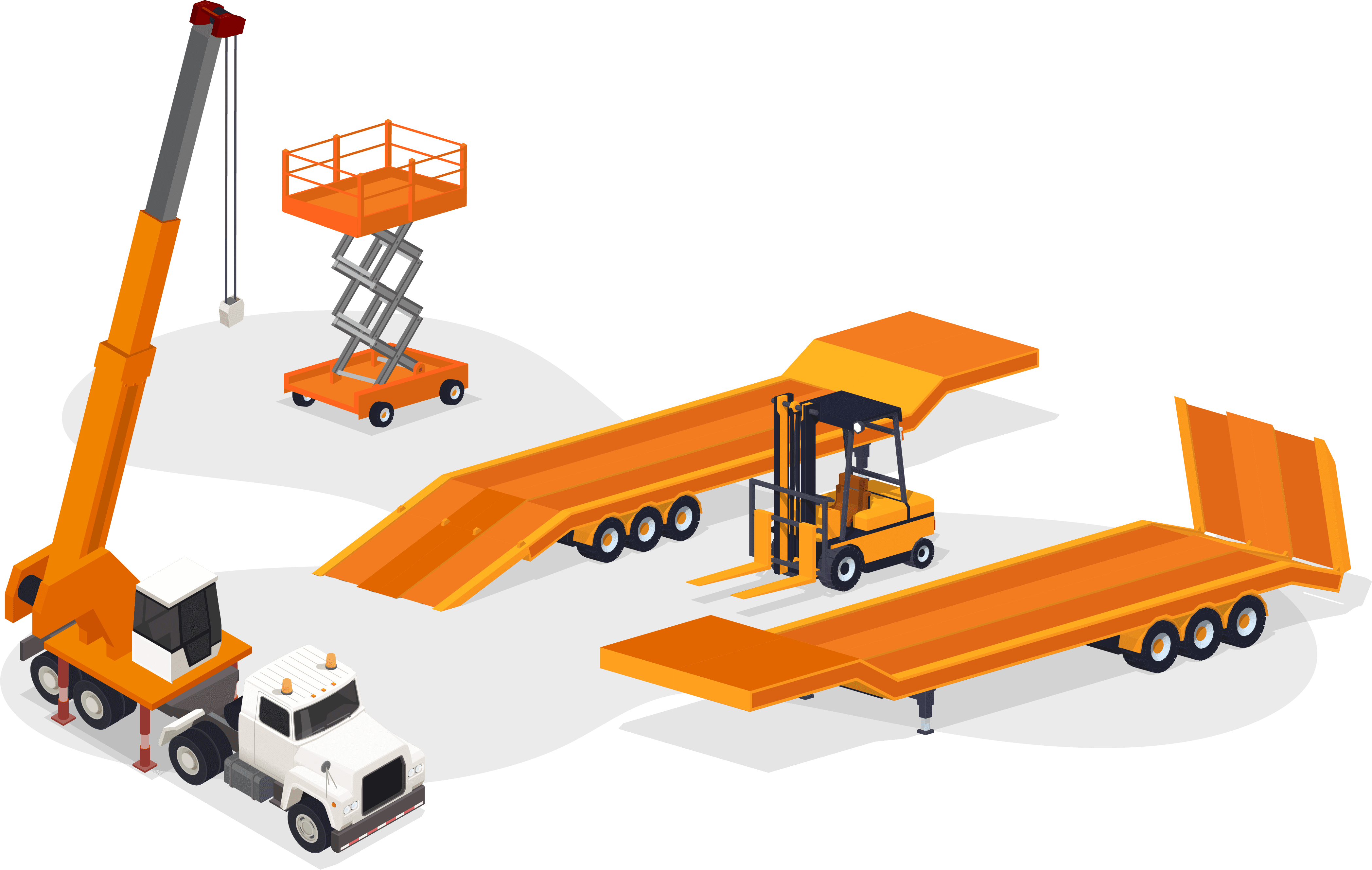 Get in touch with our team for all your queries.
Three Lines Shipping has been providing personalized equipment rental services that is second to none. Our diverse fleet includes aerial lift rentals (scissors and booms), forklifts, compressors, generators, earth movers, the most up to date power and temperature control equipment and more.
At Three Lines, all heavy equipment is inspected before it leaves our warehouse and upon its return, so it will be the workhorse you need it to be. Plus Three Lines has fully equipped mobile repair units that are always ready to service any piece of equipment, yours or ours. As a result, costly down-time is decreased so the equipment and your crew are up and running again in no time. It's all part of our commitment to exceptional service and supply.
Our equipment rental services can be delivered to your jobsite at any hour you request. With advanced scheduling, we can deliver your rental equipment within the tri-state area 24 hours a day, 7 days a week. In addition to providing outstanding equipment rentals at the most competitive prices, we can also pick-up and deliver the heavy equipment and materials you own, to the work site you request.
With over 700 rental equipment available, Three Lines has the perfect fit you need. For over a decade, Three Lines has been a key player in the rental equipment business. With an impressive product line of rental equipment and unmatched service, we have been providing customers with superior support. We are committed to delivering equipment on time in exceptional working conditions, continually improving our procedures to ensure that you receive the best possible rental equipment and services.
Our equipment is updated regularly keeping pace with technology and offering customers the latest equipment which is economical, efficient and productive.
Aerial lift rentals – Including boom lifts, scissor, with different platform heights and capacities
Forklifts – Including Industrial forklifts, rough terrain and large capacity equipment
Temperature control – Including electric and fuel combustion heaters, and cooling
Cooling equipment – air conditioning, cooler towers and chillers packages
Power equipment – Including air compressors, generators, welders and light towers
Earth movers – Including loader backhoes, mini excavators and skid steer loaders