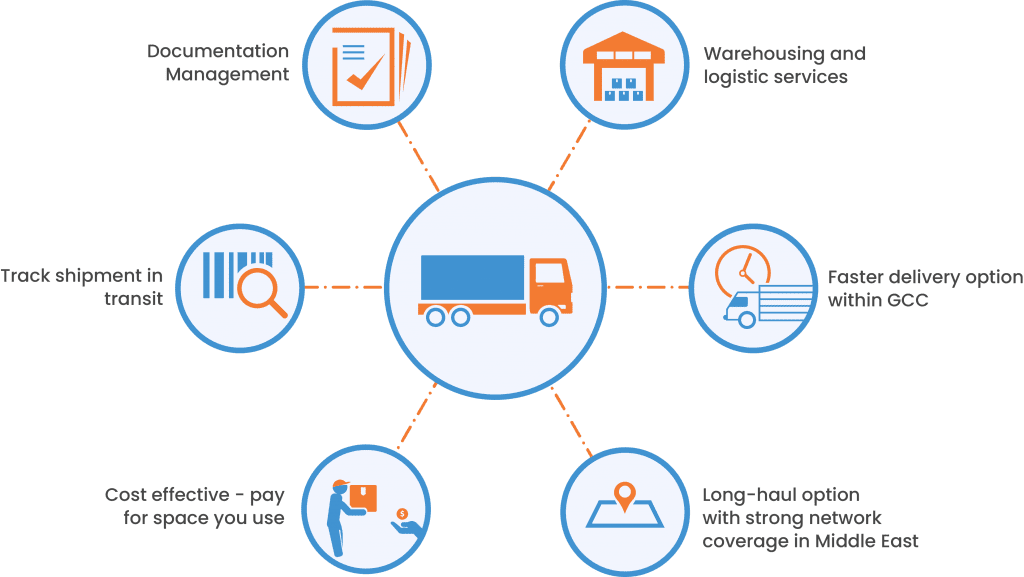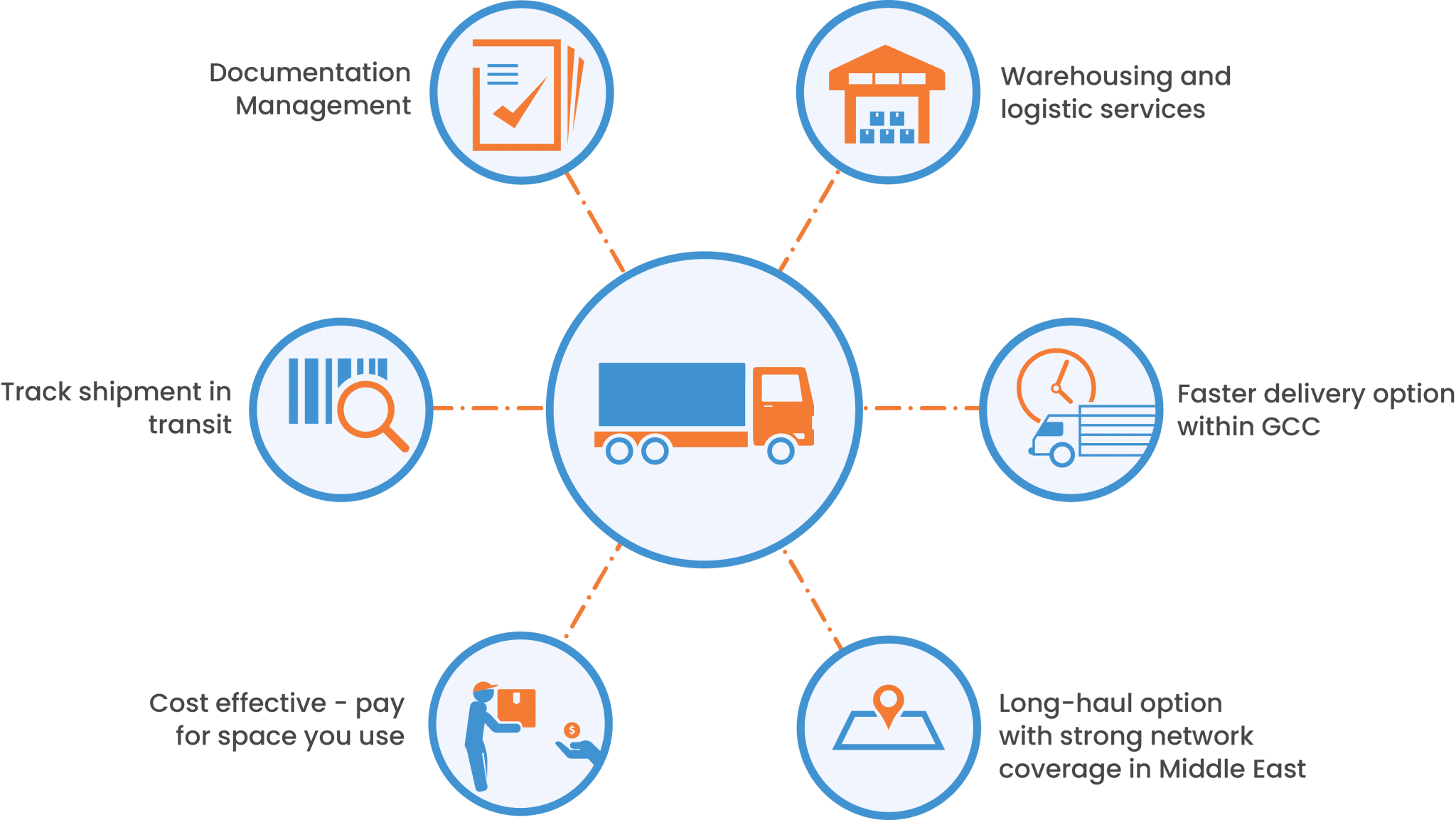 Get in touch with our team for all your queries.
Looking to forward a small package, large consignment or an Over dimensional Cargo? Three Lines Shipping's got you covered with complete surface transportation solutions.
At Three Lines Shipping, we understand the importance of safety and timelines in surface logistics. With our fleet of trailers, we provide secure, fast and reliable transportation of the goods.
With our surface transportation services, parameters like safety, on-time delivery and cost efficiency are assured to provide absolute customer satisfaction. The services offered by Three Lines Shipping are precisely aligned with the growing needs of the surface transportation industry. Clear & time-definite schedules and notifications at all stages, will enable you with full visibility of the shipments.
Our customers have also recognized our LTL and FTL services and Three Lines Shipping is reckoned as one of the best logistics providers, offering efficient and reliable transportation services.
Vehicles used by us are of a high standard and are operated by trained staff, who are dedicated to transport your cargo safely while following all the compliances and road safety measures.
Full Truck Load (FTL) shipping across middle east
Less than truck load (LTL) consolidation across GCC
Transportation of over-dimensional cargo
Multi-modal transportation by road/rail
Specialized vehicles for heavy consignment transportation
Route analysis for oversized and heavy cargo
To arrange all transportation permits
End to End custom clearance and documentation
Tailored insurance coverage for your freight (if requested)
Warehousing and packing options