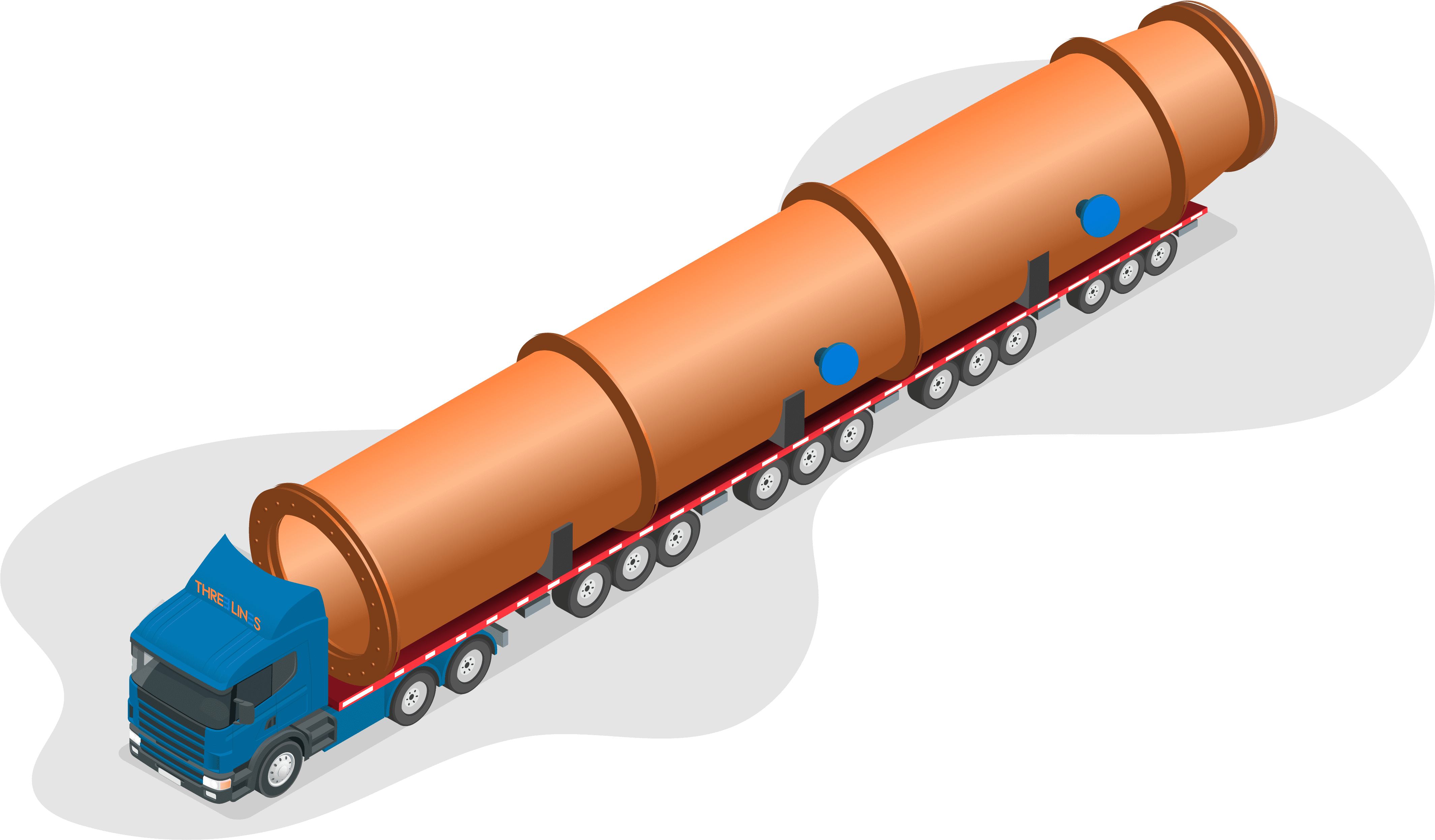 Get in touch with our team for all your queries.
Over dimensional cargo services is our core specialty service. We rank among a very few of such specialized service providers. We seized the first opportunity to accommodate an Out of Gauge Cargo into In Gauge thus marking its entry in ODC project division.
Three Lines plays a key role in the transportation of over dimensional cargo by road all over Dubai. This was possible by leasing ODC trucks as required and by deploying its own dedicated team to conduct road survey to give expertise suggestions for smooth movement of the ODC cargos.
Over dimensional cargo movement is always handled with complete and careful coordination keeping in mind project schedules as well as all other potential aspects. 
Customized solutions for over dimensional, heavy and bulky cargo
Arrangements for over-dimensional cargo (large equipment and machinery) to move overseas while lashed and choked on flat racks or open-top containers
Specialized heavy lift forklifts for over-dimensional loads travelling over the road