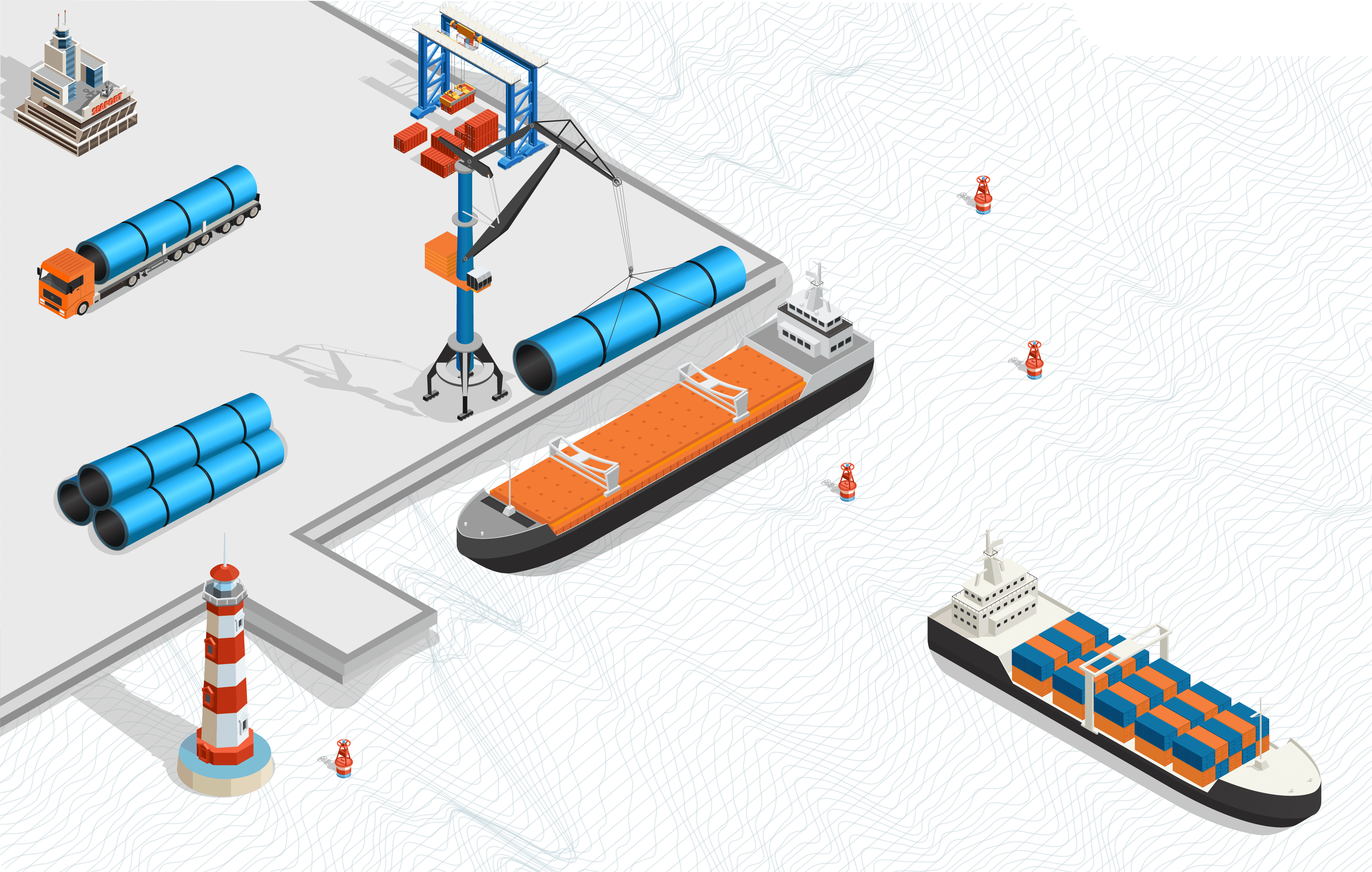 Get in touch with our team for all your queries.

Often Break Bulk Cargo is used to transport the cargo or goods that are not able to fit in the standard size containers. The equipment used in shipping these can prove extremely expensive. But with tenacious stevedoring partners located in key transport hubs around the world, Three Lines Shipping is often able to negotiate space on conventional vessels for break bulk, dramatically reducing costs whilst providing reliable break bulk services.
This kind of undertaking requires determination and commitment, as well as solid knowledge of specific ports and shipping lines. Often creative thinking can solve bulk cargo shipping problems. Our competitors will often apply the most obvious solution to difficult shipments whilst we will look for the most effective and logical solution.
The total cost of transporting goods from one place to another depends to a maximum extent on cargo handling expenses. In breakbulk cargo handling, cargo is handled manually on several occasions and then again assembled categorically in the warehouse. We, at Three Lines Shipping are well versed with breakbulk cargo handling and handle it manually without errors so that our customer incur minimum expenses to transport their consignments by sea.
Cost efficient and highly professional cargo handling
Efficient tally and supervision of cargo discharge/load
Competitive rates
Continuous management at every stage of the shipment
Tie-downs and locked loads
Freight recovery services
Hazardous shipment handling
Oversize / Overweight cargo handling
Special permit requirements
Charter services