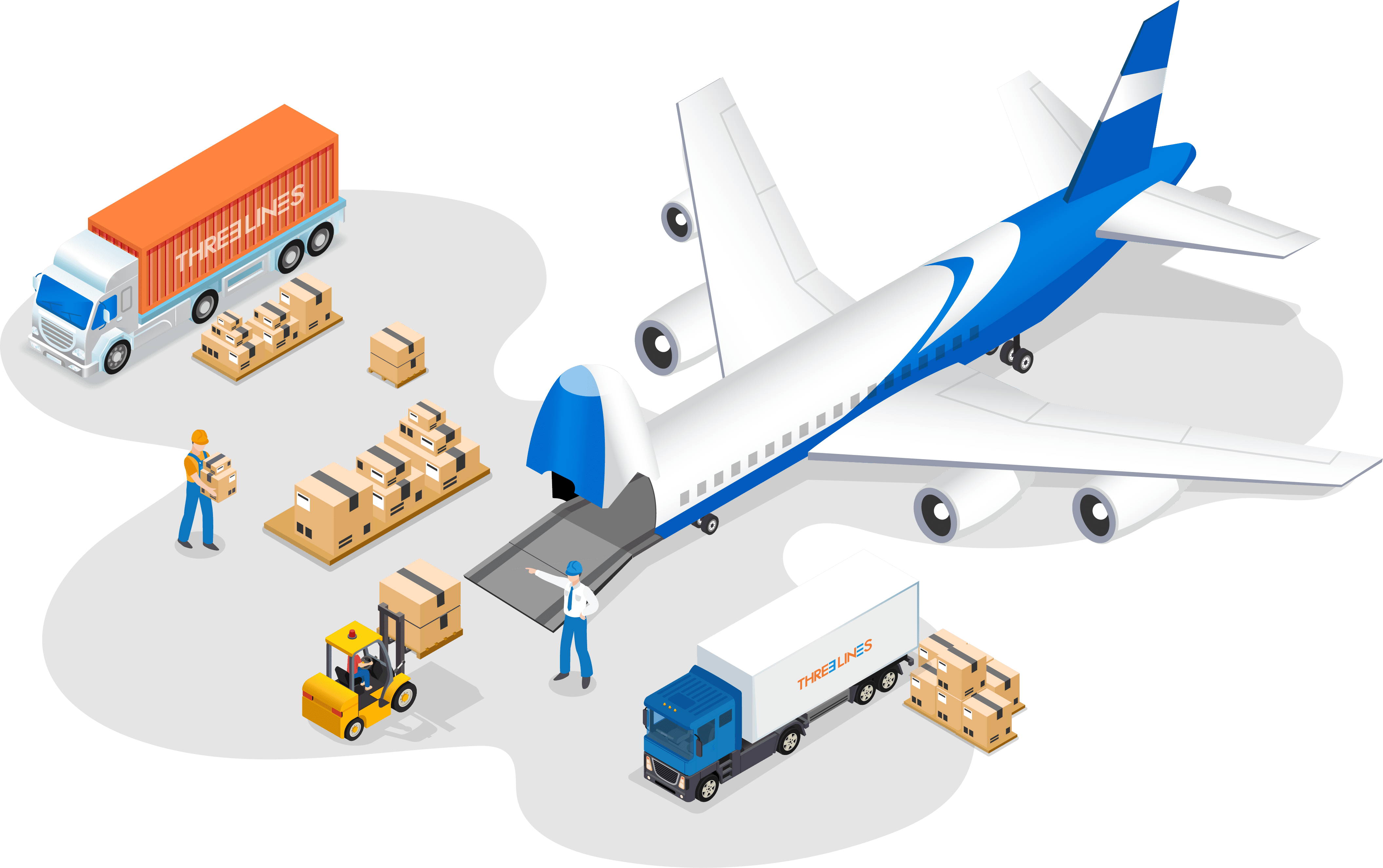 Get in touch with our team for all your queries.
Air cargo services provided by Three Lines shipping go beyond conventional offerings. Our solutions are customized specifically to your requirements. We offer flexible and personalized air freight services, making air transportation customer friendly. Thanks to our wide resource network and professional team, we can reach a wide gamut of locations anywhere across the globe to deliver your shipment within a defined timeframe.
Our personalized air freight services make sure to deliver the shipments within cost economics. Alongside, with an excellent network of operators who are available 24 hours a day and seven days a week, we promise a timely delivery of goods to the desired destination. Our team and associates have expert knowledge of customs regulations and import-export restrictions being followed worldwide. They always take extra care to air freight your goods smoothly irrespective of size, shape or destination.
Three Lines global airline partnerships offer effective pricing, transit time, space allocations, lift capacity of carriers on major trade lanes and add efficiency in the supply chain of our customers.
Round-the-clock support
Transparent and competitive pricing
Worldwide consolidation services
Vendor management
Export and import customs clearance
In-house export standard packaging
Warehousing and repacking options
Documentation management
Tailored insurance coverage for your LTL (if requested)
Safe handling of general cargo / perishable cargo
Shipment notifications on pickups and delivery with POD (proof of delivery)