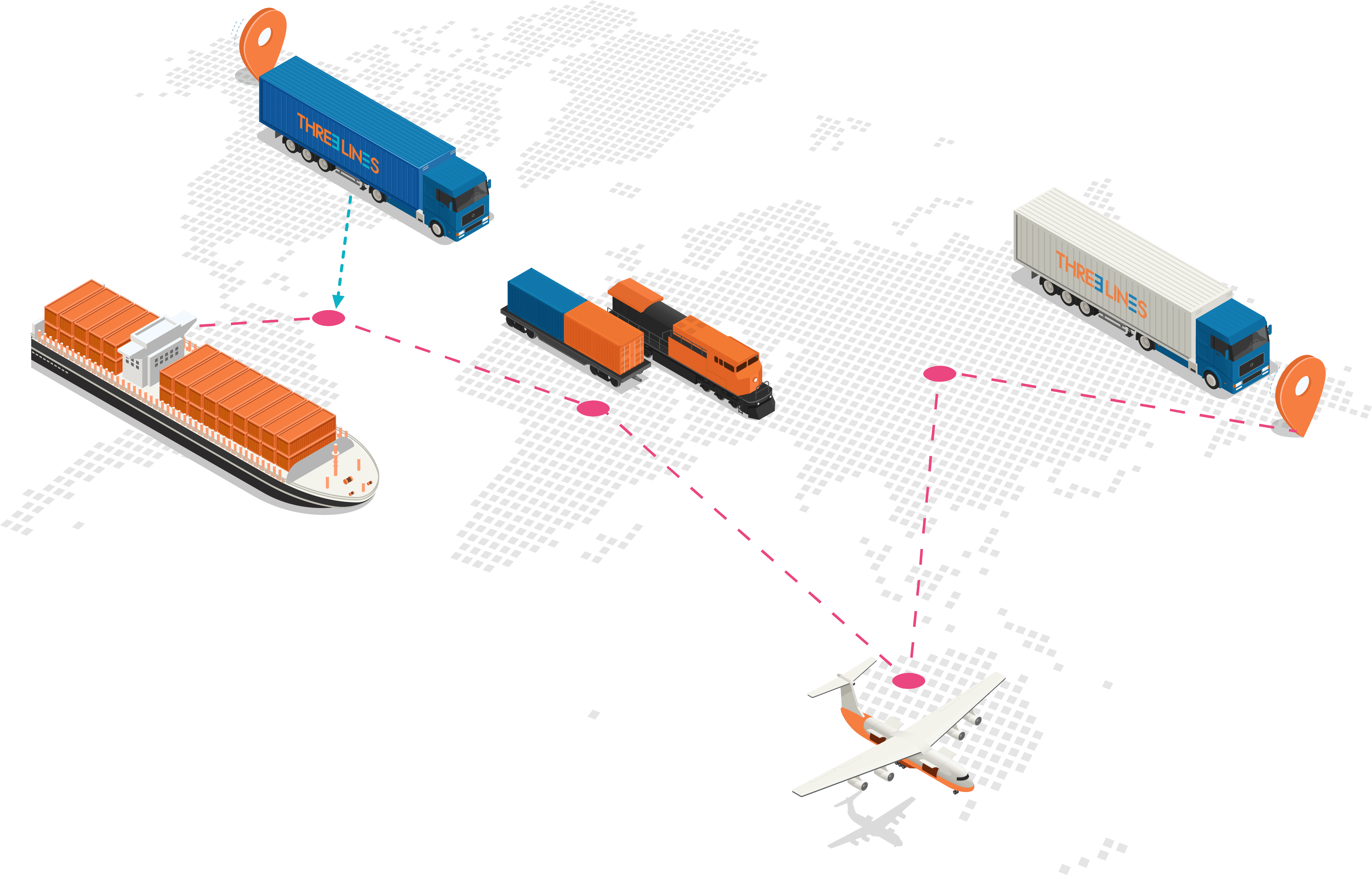 Get in touch with our team for all your queries.
The Cargo Industry is an ever expanding market and also it demands for a comprehensive logistics system in transportation. Three Lines Shipping always works with the objective to provide the most economical, smooth, reliable and speedy carriage of shipments to various destinations on multiple modes of transport, which must not only ensure hassle-free service but should render sizable savings in the freight expenses. This vital information of costing must be aware to the shipper well in advance for proper project planning.
The logistics industry demands a global solution and a network linking all four modes of transportation i.e. an international multi modal transportation; (a) Air (b) Road (c) Rail (d) Sea.
Multimodal transportation can be referred to as the chain that interconnects different links or modes of transport – air, sea, land and rail into one complete process that ensures an efficient and cost-effective door-to-door movement of goods under the responsibility of a single transport operator.
With having reliable worldwide network linking airlines, roadways, railways and shipping lines in one chain; Three Lines has the scale to ensure a better quality of service to customers with the most economical costing and dependable schedule.
Three Lines has its branches in the middle east and long-lasting relations all over the world leading to reliable and flexible multimodal transport solutions that ultimately ensure a seamless experience for customers
Round-the-clock support
Transparent and competitive pricing
Less-Than-Truckload (LTL) and Full Truckload (FTL) services
Less-than-container-load (LCL) and Full Container load (FCL) services
Bulk Cargo and Individual Heavy Lifts
Project Freight Management
Refrigeration services for perishable products
Warehousing and packing options
Tailored insurance coverage (if requested)
End to End customs clearance and documentation
Voyage and Time Critical Contracts