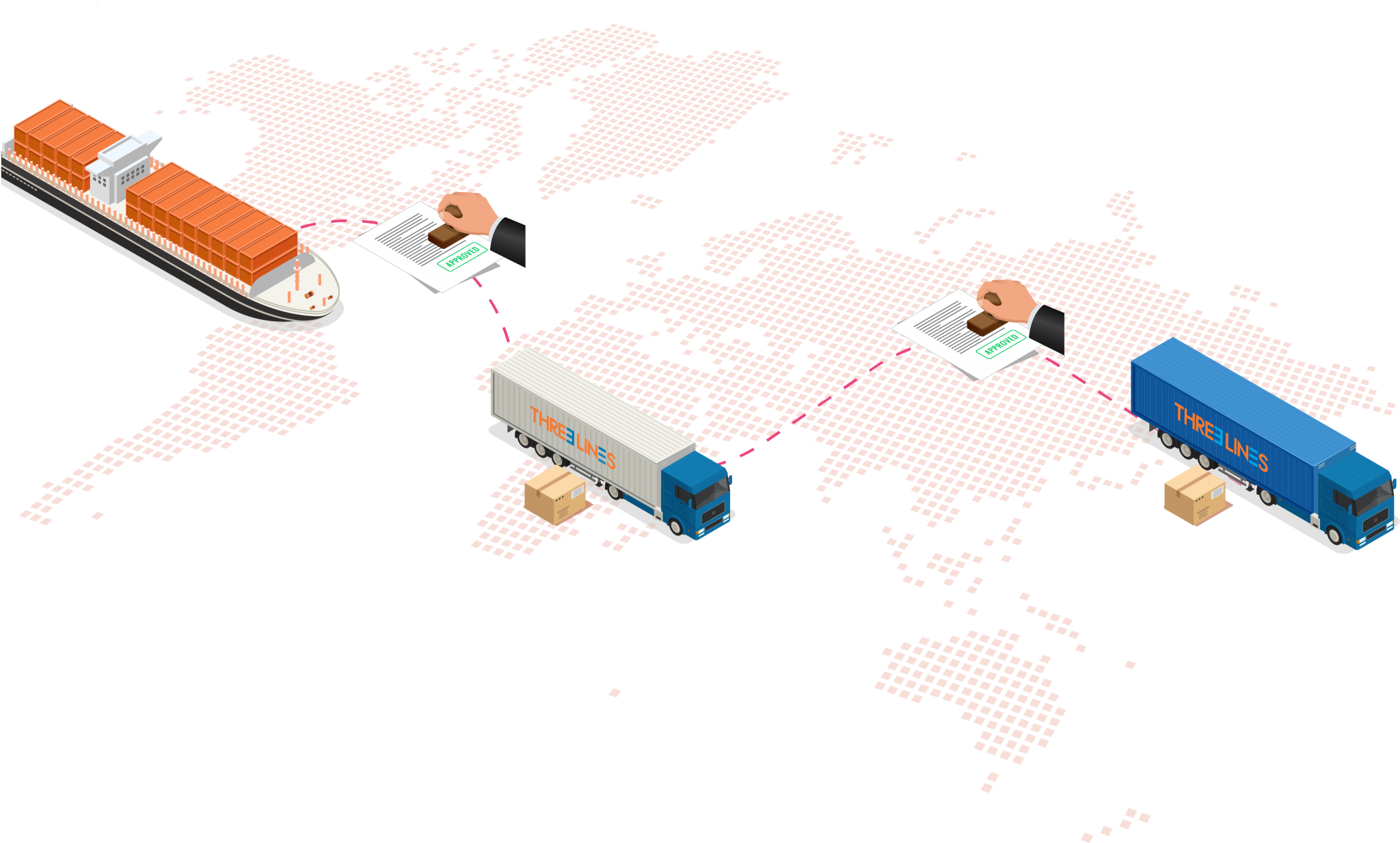 Get in touch with our team for all your queries.
Three Lines Shipping offers unparalleled customs clearance services. Since our inception, we have been growing day by day as trustworthy and popular customs clearance agents, offering world class customs clearing services. It is our endeavour to enhance our customers' delight by offering them the right solution at the right time.
We have developed insight and intelligence related to the guidelines of international trade which helps us in offering the best consultancy to our customers. We place our experts in trading procedures, international transportation and customs clearance at company owned import-export cargo handling facilities in major ports and airports in MENA, also we have partnered agents across all major ports and borders worldwide to provide seamless customs solutions for all your needs.
We have our offices in UAE, Bahrain, Qatar, Saudi Arabia, Kuwait & Oman.
Documentation for customs clearance services
Registration of the contract with customs for the project clearance
Custom clearance of the import cargo at the port of entry
Reconciliation of the contract after completion of import
Port handling and arranging bonded warehouse as and when required by the client
Providing suggestions to the customer on documentation of purchase order, contract, invoice and packing
Assistance in making the document compatible with the related country customs for appropriate classification and easy clearance
Assistance for effective packing for economic handling and safety
Handling of stuffing & de-stuffing at ports, ICD's and customers' warehouse